Grow! With Scor!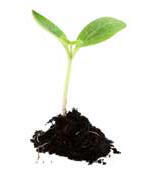 String/Music-Related Businesses: Want to increase the string-playing market and your client base? Wondering how you can get customers interested in trying your products? Do this and more through collaboration between Scor! and your company. Scor! creates inspirational growth opportunities for adult amatuer players.
A benefit for you is that Scor! experiences cause many participants to see the need for new instruments, accessories, services, and music. Your business becomes the solution for their need. We have a proven track record of business sponsorship dollars invested in Scor! resulting in profitable gain for string businesses. Get on board with Scor! today, and Check out sponsor recognition benefits below!
Other Community / Regional Businesses: Consider a sponsorship of Scor!, where you'll benefit your area with great musical opportunities, and increase public goodwill for your business. Our clients love good food, traveling, cultural events, reading, shopping, and more! Bring them to your business with a Scor! Sponsorship today. Starting at just $100. Check out sponsor recognition benefits below!
Contact Scor! Today
email scor@stringcamp.com to reserve a specific sponsorship today, or call for Kyle at 1-877-726-7267.

View a Scor! Market Summary for more info on our clientele.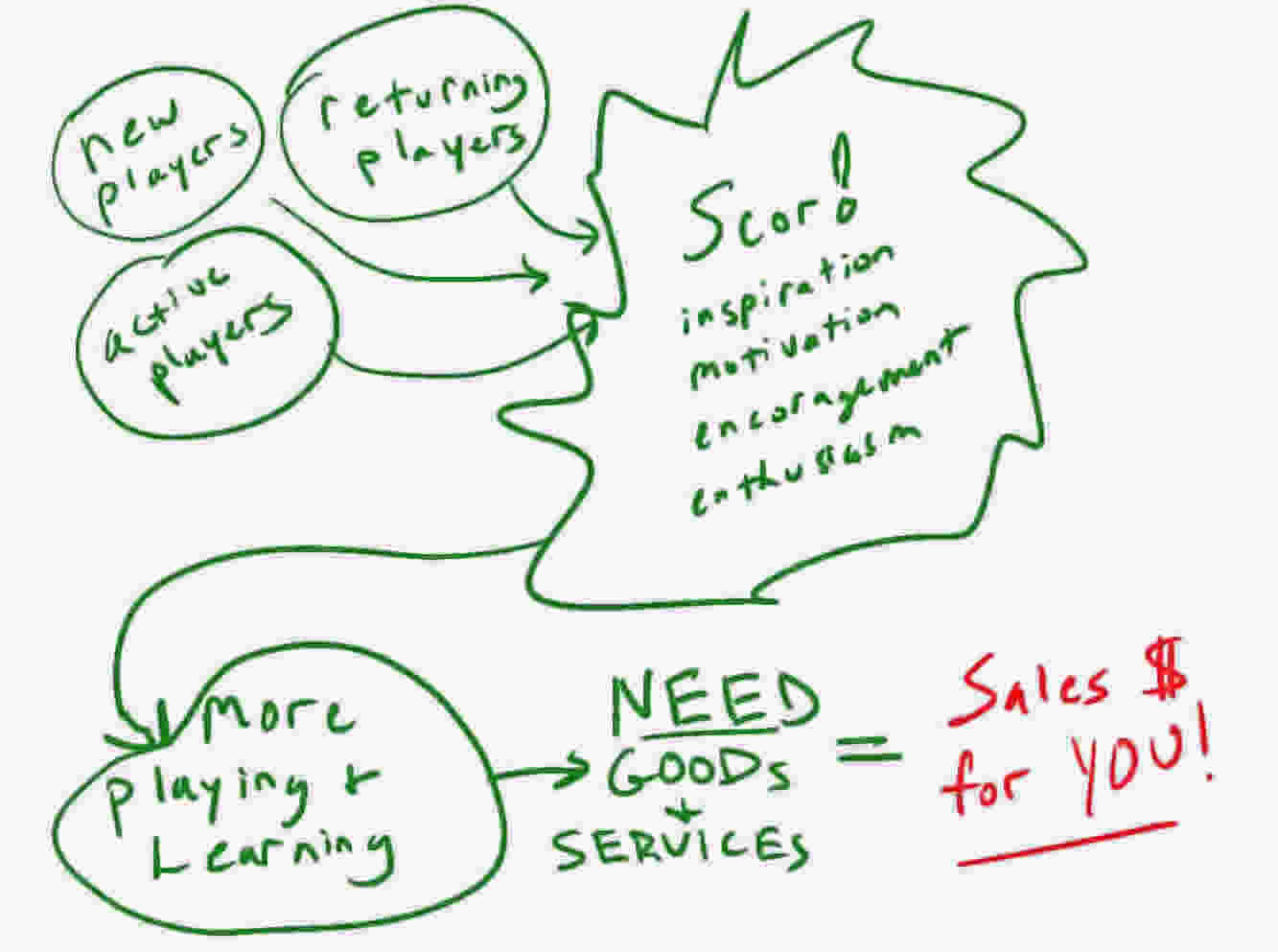 Single Camp Sponsorships:
Orchestra Sponsorship, $300+: Your company's Scor! Orchestra Sponsorship supports the string orchestra(s) rehearsals and music at each Scor! camp. For many campers, this is one of their favorite activities--connect your company with their passion! Refer to our list of camps to select one to sponsor today!
Venue Sponsorship, $500+: Your company's Scor! Venue Sponsorship helps offset facility rental costs we incur. It's a great way to demonstrate to string enthusiasts your support of learning opportunities for them. Refer to our list of camps to select one to sponsor today!
Camp Sponsor, $1000+: Your company will be associated with the opportunities, quality, and fun that Scor! has come to stand for. Limited to one sponsor per camp. Check out recognition benefits below. Refer to our list of camps to select one to sponsor today!
Season Sponsorships:
Region Sponsor: $1500 - $2000 (about $750 per camp) Limited to one sponsor per region. We'll recognize you on the printed flyers that we send to thousands of string players and teachers per region. Reach out to existing & potential clients across the Northeast, Southeast, South, or Midwest U.S.! Check out recognition benefits below.
Major Sponsor: $5000+ (about $400 per camp) Limited to one. Get premium placement and association with Scor! all season long! Be seen as the 'go-to' business for the adult amateur market. We'll recognize you in over 15 valuable ways to tens of thousands of people! Check out recognition benefits below.
Session Sponsor: $750: Season-wide, with 11-12 sessions offered (Contact us to discuss) Certain sessions we offer and/or are planning tie in nicely with certain products or services you may sell. For example, a session on "Tuning your Instrument" dovetails nicely with products like strings, easy-tuning-pegs, fine-tuners, electronic tuners, etc. We'll recognize you in person at the camp session, and in the camp booklets & schedules. We will also consider selling products directly at our Scor! Store.
Other Sponsorships:
Scor! Business Supporter, $100, $200: Show your support and impact lives, helping people to grow in many ways. It's simple and makes a real impact! You'll get a print newsletter listing and web listing, plus a link at the $200 level.
Tote-Bags Sponsor: (Amount TBA--estimate of $1,100) We'll give away hundreds of Scor! Camp tote bags to registrants--they'll use their tote for years to come, show it to their friends, complete with your company logo & slogan! Deadline for the 2014 spring/summer season: Feb. 1, 2014.
Music Binders Sponsor, $400: We offer numerous camps, and certain music, handouts, etc. are re-used frequently. We're assembling binders of this content to operate effieciently, and to offer your company a chance to associate directly with our campers' musical experience. Sponsor the binder project & get ongoing recognition for multiple seasons with hundreds of string players right on the binder covers & in various placements inside.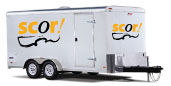 Scor!-Mobile Builder (Business Sponsorships): Enable your business' name to travel to string players all across the country! You'll also be making awesome opportunities for string players around the nation a reality! Be a Scor!-mobile builder. Click the picture to learn more.
Foundations Sponsors: potentially for 2015 season. (Contact us to discuss) We're positioned to help substantially grow the national numbers of adult string players, but we need your partnership. We have a tested & tweaked "Foundations Track" waiting in the wings to be launched. It's the perfect "music adventure experience" of intensive learning that gets new players off the ground & gives them the inspiration to get involved locally. However, much effort in marketing and public relations needs to made OUTSIDE of the existing string-playing "pie" for the expansion of this movement to be a success. Grow your business by collaborating with us on growing new string players!
In-Kind Sponsorships: An in-kind donation is a great way to get involved without any new cash outlay. We welcome your support in the form of in-kind donations of goods or services. We'll recognize your company's support with a listing/link on this website, and with a listing in our annual end-of-year print newsletter. Here are a few examples:
Silent Auction Items: Donate some products or services from your business for our silent auctions (held at select camps).
Instrument "Rentals": If your business is a string shop, consider a donated instrument rental (3-5 days) for some of our out-of-town camp participants.
Sheet Music: Inspiring 'hungry' musicians at numerous camps each year requires a lot of music! Consider donating string orchestra or chamber music titles to Scor!.
Refreshments / Meals: Run a cafe' or restaurant? Donate lunches or beverages for a day of Scor! & drum up some new business in the process!
Sponsorship *Benefits Comparison
See detailed descriptions of each benefit in the section below

Single Camp

Sponsorships

Season

Sponsorships
General Benefits:
Supporter
Orchestra, Venue
Camp
Region
Major

$100, $200

$300, $500+

$1000+

$2500+

$5000+

Basic Web Listing

x

x

x

x

Annual Print Newsletter listing

x

x

x

x

x

Individual Camp Website Web Link w/Logo

x (no logo)

x

x

x

Camps page Web Link

x New!

x

x

Home Page Web Link

x New!

x +sidebar

Email Links, season-wide emails

x

Per Camp Benefits:
Supporter
Venue, Orchestra
Camp
Region
Major
Per-Camp Web Link

x

x

x

x 12

Live Recognition

x

x

x Region

x 12

Email Links, on select promo & client emails

x

x

x

x

Literature Sharing

x

x

x 12

Table Sign at Camp(s)

x

x Region

Poster x 12

In-Camp literature listing, given to all clients

x

x Region

Mailed Flyers/Postcards (by state/region, not just by camp)

x

Season-wide: "per camp" items above included for multiple Camps!

Camps in Region

all Camps!

Your Logo included in all relevant items above (listings, signs, etc.)

x

Premium Size & Positioning

x
Sponsorship Benefits Detail:
Please use the chart above to determine which beneifts apply to the various sponsorship types.
Basic Web Listing:

Company name and link listed on the Scor! website (support page) as a business supporter.

Print Newsletter Listing:

Company name listed annually as a business supporter with all our donors on the Scor! print newsletter.

Event Website Web Listing:

Your Company name & link listed as a Camp Sponsor on the relevant camp event website.

Camps Page Web Listing:

Your Company name & link listed as a Camp Sponsor adjacent to our camps listing (where people considering ANY Scor! camp look--viewed thousands of time each season.

Home Page Web Listing:

a premium listing on StringCamp.com, our homepage, highlighting your company's season sponsorship of Scor! (w/company logo & link. Major sponsor includes a 220x300 pixel "banner").

Email Links, Season-Wide:

We'll recognize your company's sponsorship with a link in various pre-camp client communications and promotional emails for all camps this season! We email roughly 1000 passionate string players frequently throughout the year.

Per-Camp Web Listing:

Your Company name listed as a Venue Sponsor on your selected Scor! Camp's event website (where everyone considering that camp will look)

Live Recognition:

We will personally recognize your company's valuable support at the appropriate camp this season, or at all 14 Scor! locations if you're a season sponsor.

Email Links, Per Camp:

We'll recognize your company's sponsorship with a link in numerous pre/post-camp client communications and in Scor! e-news related to the camp(s) you're sponsoring.

Literature Sharing:

We'll make your literature available to every participant your selected Scor! Camp locations this season. Materials must arrive at our office no later than Mar. 4, 2013. Otherwise, alternate shipping/delivery arrangements must be made (contact us).

Table Sign:

Recognizing your support with your company name at the registration/merchandise table (event headquarters) of the relevant Scor! Camp(s).

In Camp Literature Listing:

At each camp we give participants a schedule, on which your company will be recogonized. Major sponsor level adds recognition on the Camp Booklet, a full-color camp guide used at every camp season-wide.

Mailed Flyers:

We're pleased to recognize your company's sponsorship on select Scor! promotional mailings to thousands of string players and teachers. (Availability based on type & time-frame of sponsorship and our mailing schedule.) Major sponsor gets recognition on envelope, for extra $1000.

Season-Wide:

All benefits described above will be applied to EACH Scor! camp (estimated 12) across the East, South, and Mid-West U.S.

Your Logo Included:

with all eligible listings, emails, flyers, signs, etc. Proper logo files must be submitted (web: .gif or .jpg, no larger than 50K. print: AI, jpg or tiff high resolution)

Premium Size & Positioning:

With a Major Season Sponsorship, we'd like to recognize your support with a larger sized notice & logo on your Premium Web Listing (on the home-page of Scor!, www.stringcamp.com), poster sized signs at each camp, and more prominent position in every other format.
*Note: sponsor benefits subject to change, if Scor! marketing plans/methods need to be changed. All efforts will be made to properly recognize our valued sponsor partners, if necessary by substituting other similar recognition methods..